Counselling and Psychotherapy London
Therapist & Counsellor in Ealing, London W5
Joanna Chrzastowska Msc, MBACP (Accred), Dip. in Couns.
Psychotherapy I Counselling I Coaching
Ealing & Acton, West London | Hackney & Wanstead, East London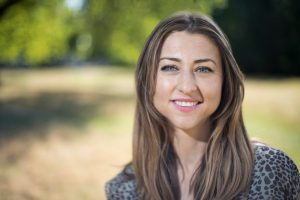 I am a fully qualified cousellor and Transactional Analysis practitioner. I run my private therapy practice at locations in Ealing, London W5, and Hackney and Wanstead, East London.
I work with individual adults, couples and groups to explore a wide range of common and complex issues; including depression, anxiety, loss, self-confidence issues, relationship issues, and other.
I am accredited by the British Association for Counselling and Psychotherapy (BACP).
My special interests and expertise include issues of identity and purpose, issues of emotional abandonment, and working with the relationships in all their forms; with the self, with the other and with the dynamic the two or more people create when they get together.
My clients represent the rich culture and diversity of London. I work in English and in Polish.
I am bound by the Ethical Framework of the British Association for Counselling and Psychotherapy (BACP), and the Code of Ethics of the UK Association for Transactional Analysis (UKATA).
---
Therapist & Counsellor
Both counselling and psychotherapy are a kind of therapy which are focused on talking to a specially trained psychotherapist. The two terms are often used interchangeably. I use the word therapy to mean both.
Generally speaking, counselling involves shorter term work and is usually more focused in terms of problem solving, and supporting changes in thinking, feeling and behaving. Psychotherapy, on the other hand, typically refers to a longer term process that can focus on identifying emotional issues and understanding some of the background to problems and difficulties.
What to expect
I see therapy as a collaborative process – the journey really relies on both the client and the counsellor to be working together as a team.
It is vital that you feel motivated to change and committed to the therapy – you will heal, change and grow only as much as you are open, willing and ready to.
Many people come to counselling wanting advice, however my role as a counsellor is to guide you to discover your own answers and make your own decisions.
In the first session I will explain how I work, and discuss the confidentiality boundaries with you. This first meeting is a chance for us to talk about the issues that are of concern to you and to assess if I can support you. You will then decide whether you would like to proceed with counselling and there is no obligation to continue after this first meeting. I may or may not be the right practitioner for you, however I will do my best to point you in the right direction.
Once we have agreed to move forward and work together the counselling process will go through different phases based on your needs and goals.
You are free to end therapy whenever you choose. It is however beneficial if we dedicate some time to the ending – that way we can get an overview of what we have achieved and what endings represent to you.
What motivates people to come to therapy
There are numerous and varied motivations for people to seek out a psychotherapist.
Most people want to go to counselling to share their concerns, challenges and dilemmas in a confidential and non-judgemental setting.
Some people have been through distressful life events; bereavement, separation, difficult life transitions, or painful experiences from the childhood which they would like to explore and find ways to cope with.
Others seek help to cope with specific psychological issues or behavioural patterns which they would like to change; depression, anxiety, compulsive thoughts, difficulties with relationship, sense of isolation.
One of the major motivations for people to see a counsellor is to explore a general feeling that their lives are not quite right, to develop a purpose, to find meaning, and to learn how to make conscious and more authentic choices and decisions for themselves.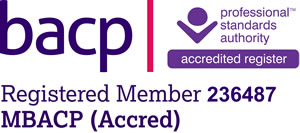 Contact Details:
---
P: 07928447130
E: contact@solsticetherapy.com
Online therapy sessions available worldwide
Locations:
---
Ealing Broadway W5, close to Ealing Common, South Ealing, North Ealing, Acton, Perivale, Chiswick Park, and Richmond. Hackney Central, E9, close to Dalston, Haggerston, De Beauvoir, Stoke Newington and London Fields. Wanstead, E11, close to Snaresbrook, Walthamstow, Leytonstone, Woodford, and Stratford.
Psychotherapy & Counselling Ealing Broadway | W5
NAOS Institute
3 Montpelier Avenue
London W5 5XP
Area: West, South West and North West London, UK
Closest stations: Ealing Broadway, Ealing Common
Psychotherapy & Counselling Hackney Central | E9
East London Consulting Rooms
7a Cresset Road
London E9 6FE
Area: East, South East and North East London, UK
Closest stations: Hackney Central, Homerton