Counsellor in London
Wanstead E11, East London | Ealing W5, West London
Joanna Chrzastowska Msc, MBACP (Accred), Dip. in Couns.
– Counselling & Psychotherapy –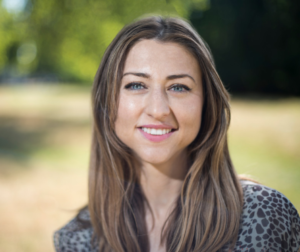 Hello and welcome,
My name is Joanna and I offer counselling and psychotherapy for individuals, couples and groups in London.
I offer a confidential space to talk about the issues that are of concern to you.
I work with wide range of psychological and emotional issues, be that stress, anxiety, relationship issues, depression, self-esteem, anger, and others.
My special interests and expertise include working with people who are looking to improve and enrich their relationships in all forms; relationship with themselves and relationships with others.
I value developing a caring and attentive relationship towards oneself which, I believe, translates to our relationships with those arounds us.
If you don't identify with any of the issues listed here, we can first discuss what you need as well as what your hopes and expectations are for our work together.
Not everybody who comes for therapy has a specific problem. Sometimes people want to explore a general feeling that their lives are not quite right; to develop a purpose, and to learn how to make conscious and more authentic choices for themselves. Please, simply email or call me. I offer a free 15-minute phone assessment so that we can discuss your reasons for seeking therapy and how we might work together.
---
Counselling & Psychotherapy

WHAT TO EXPECT
At our first session, we can discuss the issues that are of concern to you and your hopes and expectations for our work. This first meeting might help you get a sense of who I am as a person and how I can support you. I believe that it is important that you find a therapist that you feel at ease with, who you get the sense of being able to trust and build a relationship with over time. 
There is no obligation to continue after this first meeting.
Once we have agreed to move forward and work together the therapy process will go through different phases based on your needs and goals. You are free to end therapy whenever you choose.
Please don't hesitate to contact me for a free no obligation chat to briefly discuss the issue you are currently facing. I will explain how I may be able to help you and answer any questions you have. I am available for telephone consultations from Monday to Saturday. I aim to respond to all emails, voice messages and texts within 24 hours.
LOCATION & FEES
I work from two locations, one is in Wanstead / Snaresbrook (E11) – 4 minutes walk from Snaresbrook Underground Station and 10 minutes walk from Wanstead Station (both on Central Line, three stops away from Stratford), and the other is in Ealing Broadway (W5) – 10 minutes walk from Ealing Broadway Underground Station.
I work with clients on a weekly basis and I charge £50 per session for daytime appointments and £55 for an evening appointment.
HOW I WORK
I work using a humanistic, relational approach to counselling and psychotherapy. Humanistic approach accounts for the uniqueness of each client. This means that I focus on your subjective experience and unique story.  I believe it is important to understand the person as a whole and I look at connections between the mind, feelings and body.
As a relational therapist I believe that although reflecting on past experiences and making links with the present can have an empowering effect, it is the therapeutic relationship and paying attention to what unfolds between the therapist and the client that holds the potential for lasting transformation.
HOW COUNSELLING & PSYCHOTHERAPY DIFFER
Counselling and Psychotherapy are often considered to be interchangeable therapies that overlap in a number of ways. Both counselling and psychotherapy are talking therapies which means they involve sharing what is troubling you in a safe, supportive environment to a person who is trained to listen and respond in a way that helps you to understand yourself and others better.
Generally speaking, counselling involves shorter term work. The focus of counselling is on helping you with what you are experiencing right now and supporting changes in behaviour. Counselling will enable you to explore personal development and to create adjustments to your life.
Psychotherapy, on the other hand, typically refers to a longer term process. Psychotherapy, also looks at your behavioural patterns that are causing you distress in your daily life. However, psychotherapy aims to find the very roots and beginnings of your issues and challenges to effect lasting therapeutic change. For example, we may look at your learned patterns of relating to identify the root of your psychological problems.
Both counselling and psychotherapy focus on creating a space where one is accepted and valued for who they are, as they are, without any judgement. 
Contact Details:
---
P: 07928447130
E: contact@solsticetherapy.com
Online therapy sessions available worldwide
Locations:
---
Wanstead E11, close to Snaresbrook, Stratford, Leytonstone, South Woodford, and Walthamstow. Ealing Broadway, W5, close to Ealing Common, West & South Ealing, and Acton.